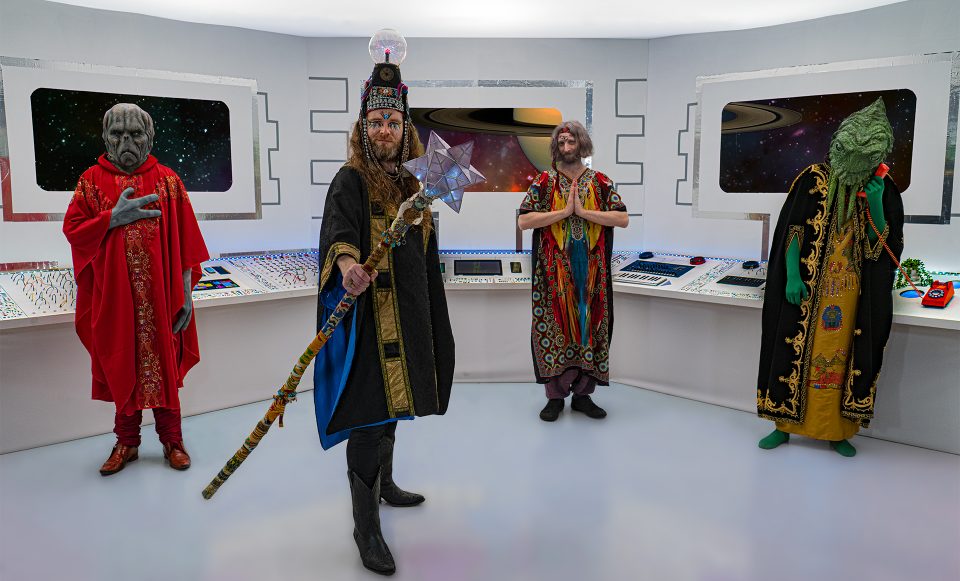 We are not from this world. We bring you music from distant planets. We offer this gift for the edification of humankind… so that eventually your species may put an end to war and set up new homes in space. Extra-terrestrial joymongers – HENGE – have been delighting audiences in the UK and Europe since they landed on Planet Earth seven years ago. Their scintillating live performances earned them 'Best Live Act' at the Independent Festival Awards and they have since cemented their reputation with two acclaimed albums, numerous tours and regular main-stage festival appearances. Their music escapes definition, but occupies a space between rave and prog rock that nobody knew existed. It is energetic, subversive and invigoratingly playful, jovially going 'where no one has gone before'. Ultimately, HENGE are spreading a message of hope which leaves audiences feeling amused and uplifted in equal measures.
https://www.hengemusic.com/
Mickey Meltdown
Meltdown Mickey began DJing in 1989 at some of the early UK warehouse parties. As an original member of the Spiral Tribe sound system, he became well known for his distinctive morning sets. Often seeing in the dawn, he smoothed the harder sounds of the night out into the warm, rolling grooves of sunrise. He was also a key player in pushing boundaries ever further and was at the head of the convoy of tank transporters hauling decommissioned Mig fighter jets out of Berlin to make the first inroads into the Czech Republic He has played at a variety of major events and festivals over the last twenty years including Nordik Impakt ,Electrominds + more recently Elements festival in France aswell as big English festivals such as Glastonbury + Boomtown . In 2000 he co-founded Audiotrix, and his influence in sourcing talent and developing artists has been essential to the label's success. Running much of the label's logistics, he helped launch its record shop arm in 2011. Meltdown Mickey's deep, funky sound has gained him international recognition over the past 20 years. Today, he brings a depth of soul to the mix that is both fresh and eternal.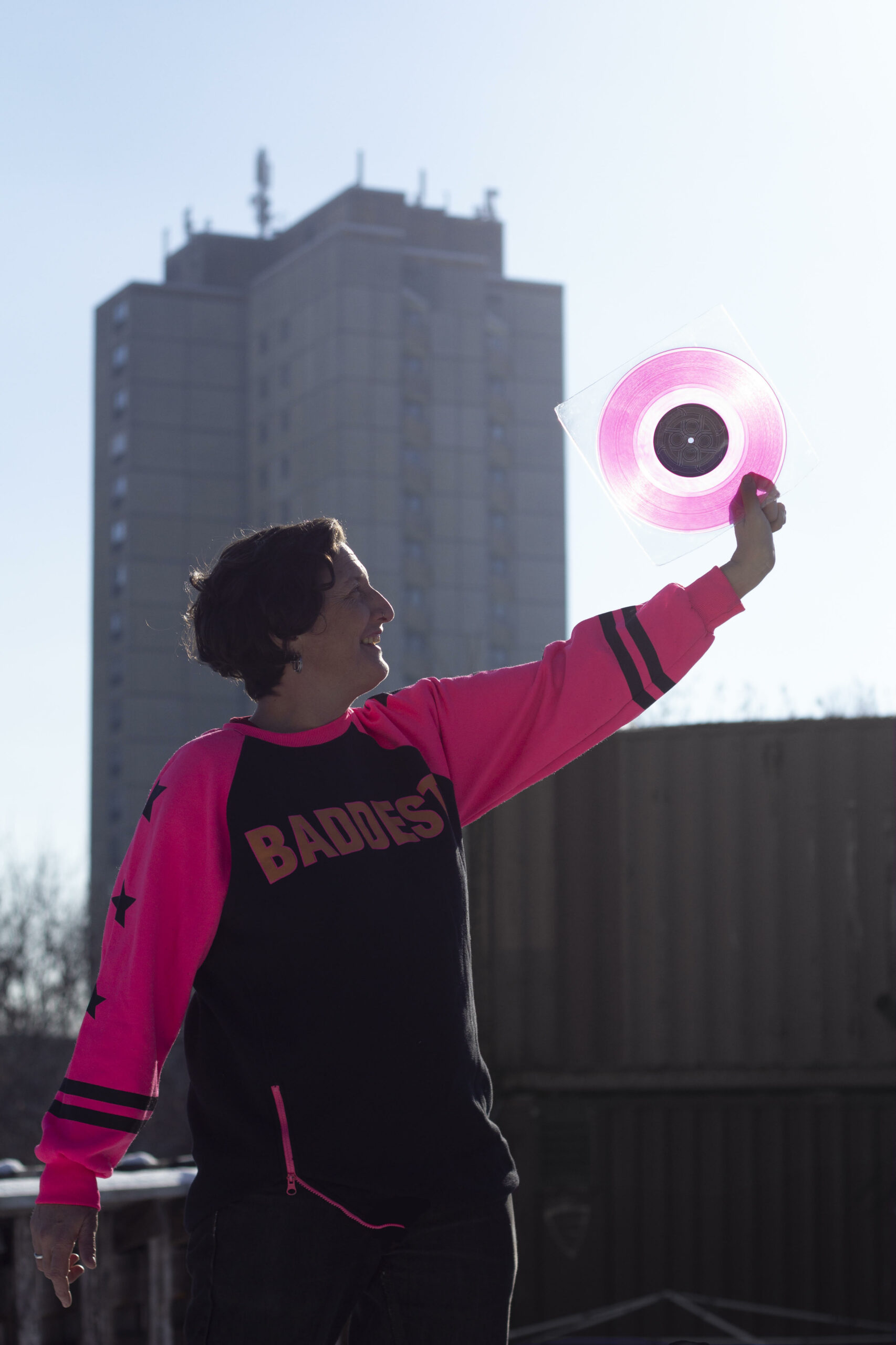 Ixindamix
"Before meeting Spiral Tribe in 1991, Ixindamix lived on the road with a horse and cart and moved across the British countryside with the horse-drawn travellers. Whenever she found a good site for a party she'd give the Spirals a call and the sound system would be magically spirited in. Ixindamix began her musical career in 1992 after leaving the horse-drawn and joining the Spiral's convoy of matt black trucks. Collecting records with an irrepressible energy, she quickly became one of the sound system's central performers. With her DJ sets filling floors week after week, she began honing her synthesiser skills in the sound system's mobile studio. The resulting livesets rapidly became popular in countries all over Europe, and she became well known for her tantalising analogue improvisation and twinkling frequency mischief. Co-founding the Audiotrix record label in 2000, she has steered it to a position of respect and helped break a stream of new artists on the label. Adding an online digital and vinyl shop to Audiotrix in the last two years, she is a pivotal figure in the European scene. Today, Ixindamix plays at international events every weekend while working in the studio through the week. Injecting charisma and sparkling personality into every set, her ability to whip a dancefloor into sheer euphoria has made her highly sought after across the continent. "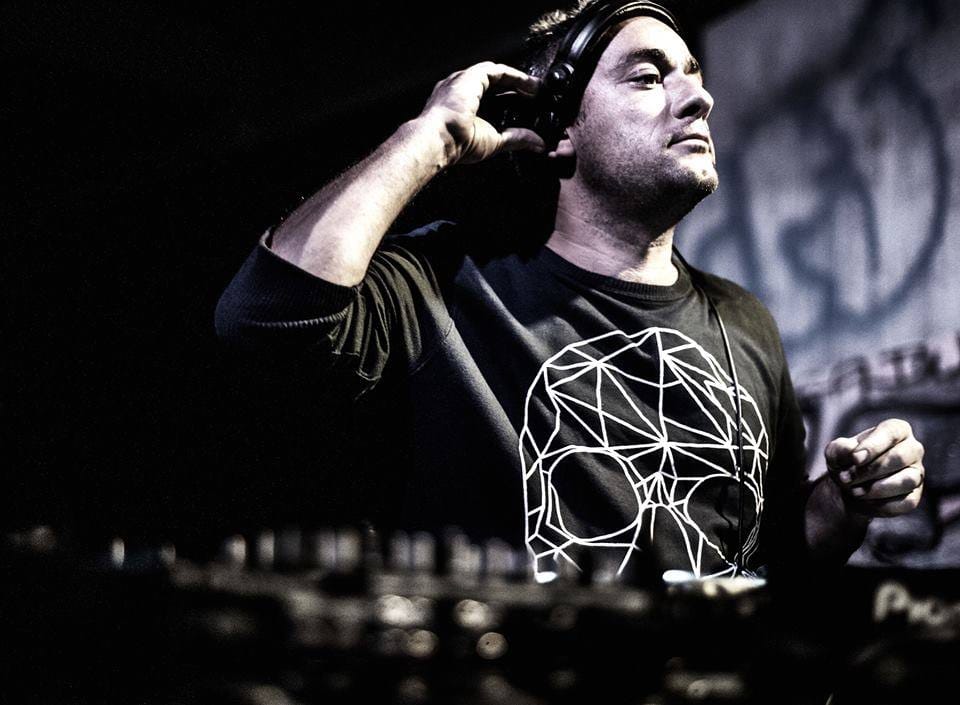 Dj Konix
Konix-Doublscotch-Greenblood: Baptised by frequency on the dancefloors of the early 1990's, DJ Konix began his musical journey in front of the sound system. Developing an intuitive feel for groove from the heart of the dancefloor, he harnessed his instincts into early DJ sets that radiated a magnetic energy. Honing a signature sound where throbbing warehouse meets sun soaked beaches, he rapidly became a highly sought after vibe generator in both top clubs and underground parties Fusing deep techno with sunshine house, tropical flourishes, abstract sweeps and a pumping spirit, Konix has set dancefloors ablaze from Ibiza to Bogota. Bringing the grooves, the rolling funk and the free flow good times, Konix travels internationally to play at clubs, parties, and festivals while 2015 is gearing up for the launch of his new Green Blood project with Jedsa Soundorom. Watch this space
Z-Aires
Dj Z-Aires play from records from year 1995. One of the founders Czech underground techno scene. organisator of many underground festivals and Czechtek festivals in 1997 and 1998. Styles: Techno - electro - acid house - deep house - tekhouse - acid techno - detroit - chicago -hardtechno - breakbeat - ragga jungle & dnb - reggae - ragga - hip hop. VINYL RECORD LOVER & COLLECTOR !!! Founder and promoter of Mayapur sound system, festival Breakfest, Full Vibes Festival, Goodtown Festival and Mayapur Pokojíček warehouse club in Prague. Play with lot of big name dj's from underground and commercial scene around all Europe. Dj on Festivals: Glastonbury, Let it Roll, Tribes Gathering, O2, Breakfest and many many more. .... Noise control audio rental company and sound engineer. BOOKING : martin.mayapur@gmail.com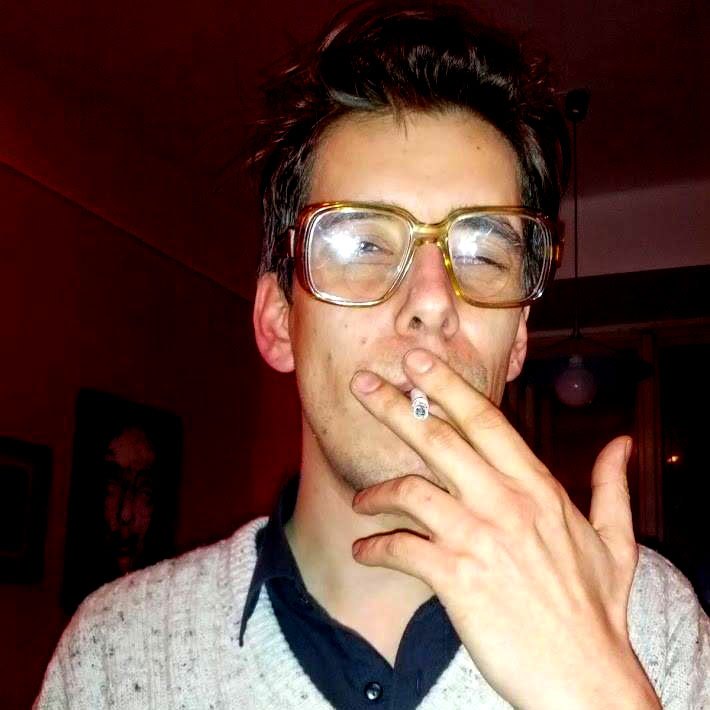 DJ and music producer. He started playing in Prague in the early 90's (ROXY, Cross Club, Akropolis Palace, 007 Strahov Club, Punto Azul .. and many others ..), During his travels abroad he worked at various dance music festivals (MAGNETIK electronik festival - Italy , VOLCANIK fort medoc - France, etc.) From CZ festivals then SÁZAVA fest, Open Air Field, SoundFeer music festival, FullVibes festival, BreakFest music festival. He played at many club events in Berlin and Vienna. He specializes in various musical styles from chill-out / downtempo, disco, funk, jazz, breakbeat to dance music deep-house, house, techno, freetechno, drum n bass, etc. It is part of the legendary sound system CIRKUS ALIEN, which organizes dance parties since 1995. He released several vinyl records with his work, for example under the label Mr Cucumber records in 1998 together with Ohm Squre or Wubble-U. He is the founder of freetekno liveact Psychospores.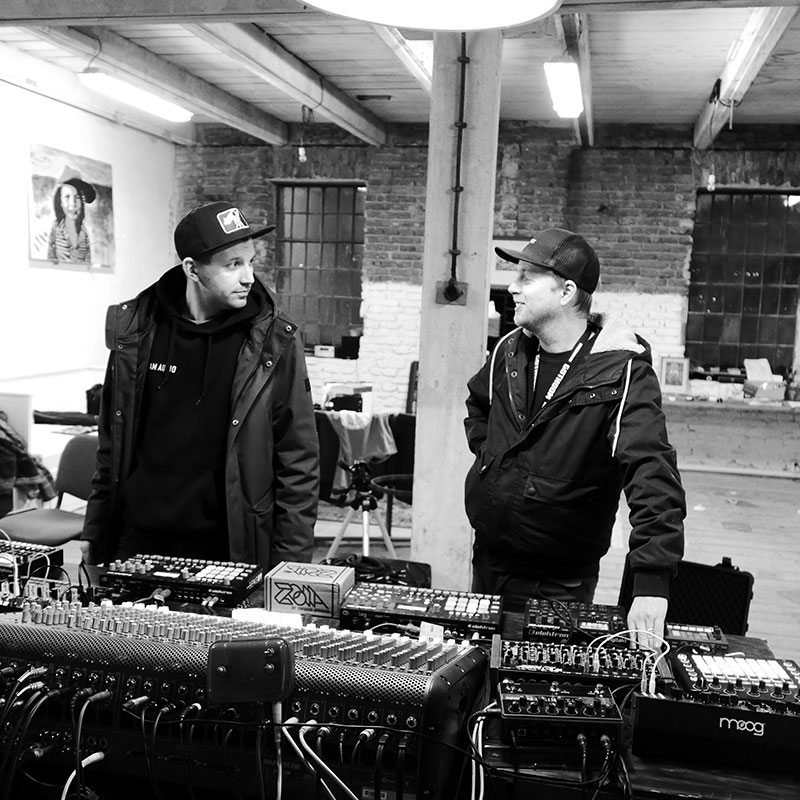 Adam Vandal and TMH Tranzit
Embrace the new combined liveset of Adam Vandal and TMH Tranzit, which contains the finest of their iconic czech mental tribe productions. The experienced duo does a bang up job with releasing on their home label DCT records, whilst their new joined performance tells a story through catchy leads, banging percussions and deep cerebral soundscapes.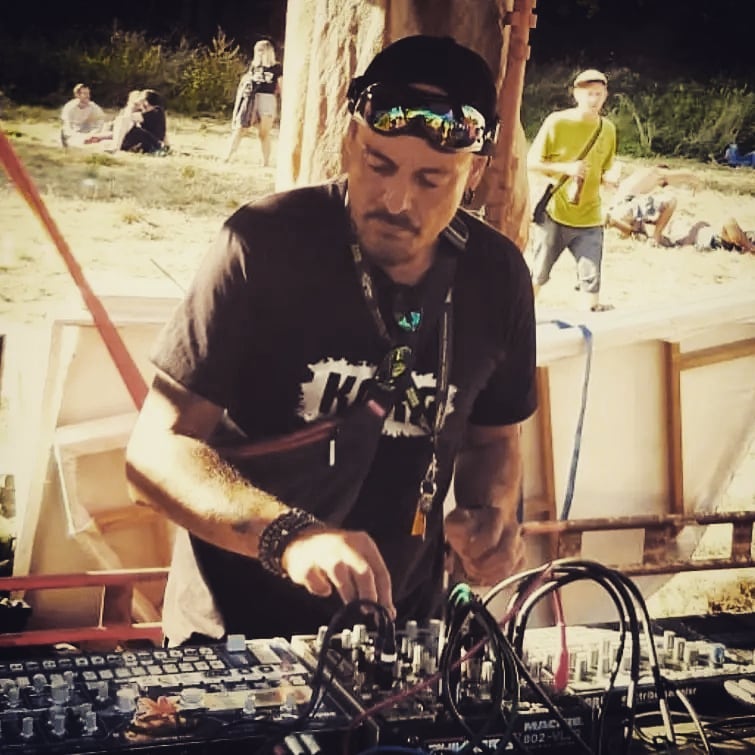 French live performer and producer since 1996 , Raver in the late 1980s and early 1990s and also pioneer of the freetekno scene with Spiral Tribe, Cirkus Alien, Heretik system in the early 90's. He brought the French tekno scene all over Europe and away like in Japan, USA, Canada, North Africa, Israel,with about +/- 1200 performances since the beginning of his career. As a producer,he made more than 60 vinyls and CDs, more than 300 tracks, published by labels such as Le Diable Au Corps, WAR, Audiogenic, Ballistic, Astrofonik, TNL, Kaotik, FSL, Tekita, Peur Bleue, Fullbass, Kronic, U238, Obscur ... in several different styles (techno hardtechno tekno hardtek tribe acidcore raggatek tribecore frenchcore and hardcore). His current liveset is a travel crossover mental tekno ,tribe , acidcore and industrial reminiscences.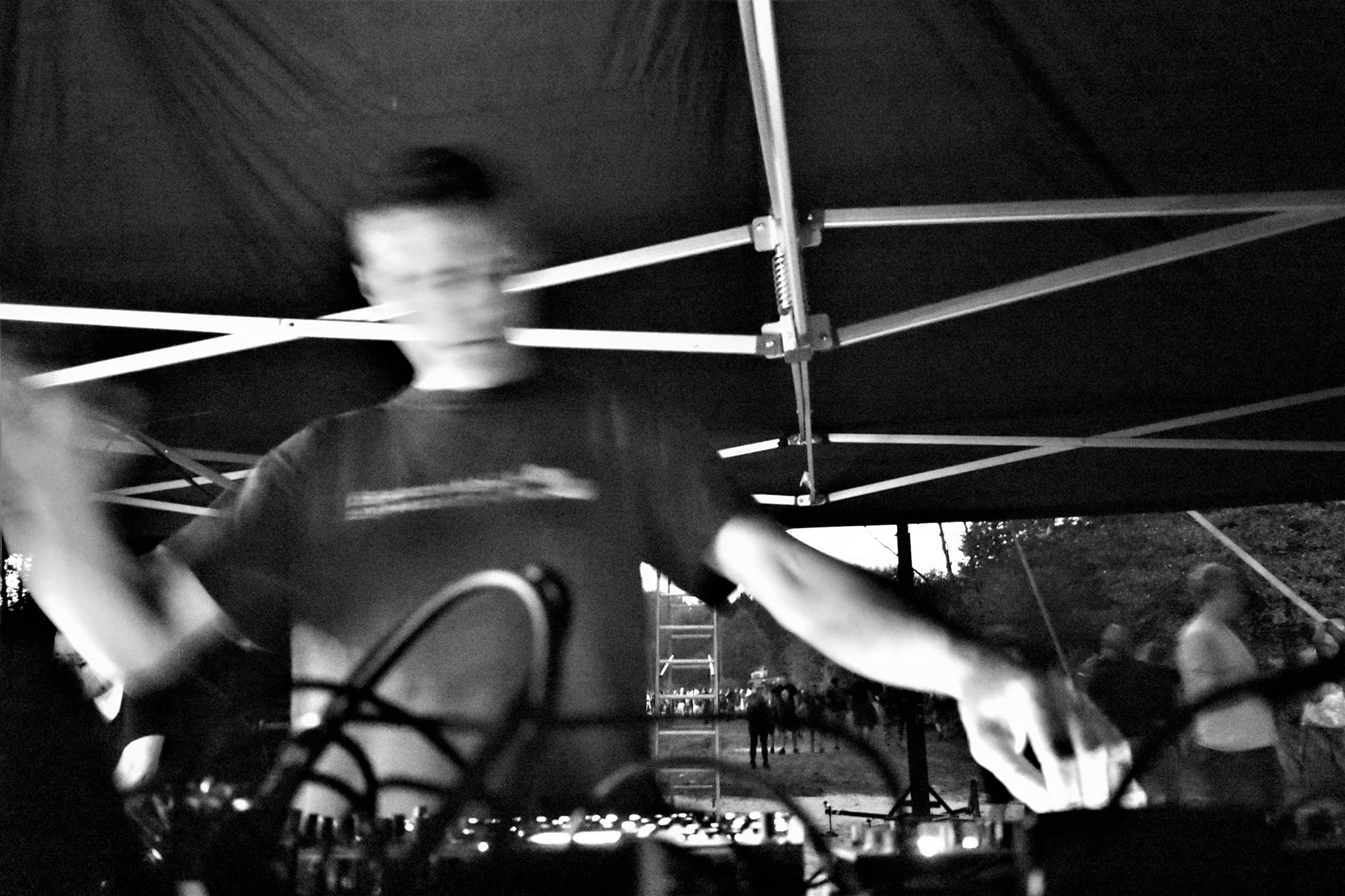 Midirama
Midirama is music production and liveset project of Cirkus Alien dj Alert aka DisladiS. His inspiration comes mainly from the freeparty and punk scenes, as well as many other styles. You can find his releases at Apex recordings, Groove Cuts, Kiosek records and Fatal Noise records. His Breakfest festival techno liveset gonna be full of rumbles, crashes, booms, bangs and dystopic flavors.
ElectRyke live vole
The story of this creature began the day he was struck by lightning. That day his body vibrations were twitching at the right pace and rhythm. The awakened power of electricity controlled every cell, blood and muscle. This energy is being carried through to this day. And that's what you can hear at ELECTRyke live. Watch out for electrifying discharge!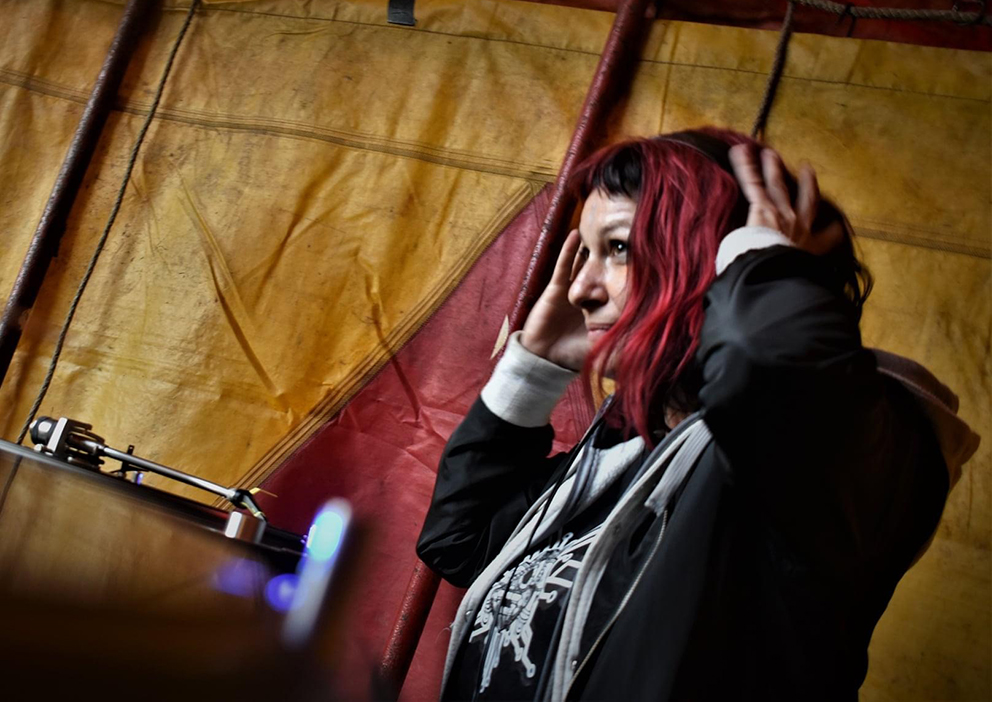 Aala
Aala is originally from Prague and started as a dj on freeparties in 2000. She still plays strictly from vinyls and she always loved to play together with many different sound systems and friends. Her music spectrum is mostly techno, acid and breakbeat. She doesn't record her music on parties, she believes in a magic moment "here&now", that everybody on the dancefloor is a part of it and together with the atmosphere creates her set.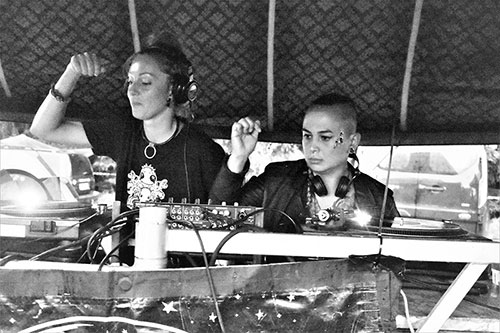 RAVE on Sistaz
RAVE on Sistaz is a collective of female artists. You can experience this year set of two members of this crew at the Breakfest festival. You sent Raving Zebra will take you to a typical London squat party with her refined vinyl selection, dynamic presentation and elegant technice. She likes to combine older acid techno production with new hard techno. Her mixes are a guarantee of dance and she tells a strong story with the help of hard rhythmic elements, uncompromising bass lines and strong motifs in a balanced final composition. After her five-year stay in the UK, she returned to the Czech Republic in 2019, and her determination and enthusiasm pushed her ever-increasing skills with turntables. He quickly connects naturally with the local electronic subculture and soon performs at numerous freeparties, festivals and club events. At present, in addition to playing, he is increasingly involved in promotional activities. Another crucial thing that comes with her is the RAVE on Sistaz collective. The aim of this project is to promote contemporary artists and support new talents, mainly through loud parties, podcasts and sets. You sent Deilla entered the world of free parties and the techno subculture for the first time in 2003. She spent several years dancing in front of the speakers until a crucial moment came. She became a member of STB sound crew. Not long ago, she began to realize that she wanted to be part of the culture she was fascinated by. Motivated by her sound family, she gradually took her place behind the turntables and began to learn the technique of mixing vinyl records. The years spent at the parties shaped Deilla's selection of vinyls. You can hear a diverse range of genres, which will playfully guide you in her set. Club techno alternates with hard techno combined with harder and darker styles such as mental, acid core and tribe. In 2020, after a mutual meeting, she met the RAVING zebra, and together they form a project, which they constantly move and shape further. Currently, Deilla is an active member of the RAVE on Sistaz collective, which brings together female artists in the techno subculture. Photo BOO SHOOT