BreakFest Music Festival 2022
Tickets available at the door throughout the festival.
Havlišúv mlýn – Jindřichovice 37
Now we will introduce you to the already confirmed headliners of this year.
The main driver of the festival will be the band HENGE from England, which you could hear and see with your own eyes in our former club Mayapur Pokojíček. For those who don't know who we are talking about, Henge is a band that plays music that comes from the Rave scene, and in their songs you will hear elements of IDM, acid house and break in live performance. They all perform in crazy costumes and masks, so their performance has theatrical elements. It's no wonder that this band has exploded onto the scene like a rocket, instantly winning thousands of new fans around the world. In 2019 they were named the best new domestic band in England and immediately headed to the big stages of European festivals. Unfortunately, like them, Covid changed our plans quite a bit.
We were lucky enough to get to know them before they became stars, we are friends and they are happy to come to Breakfest as they like it here
You can find out more about Henge here on their website. https://www.hengemusic.com
Henge will open the festival on Friday and will play from 10pm, so if anyone is coming to see this band in particular come early! Friday night will be a fancy dress night and basically the whole festival will be in the spirit of masks and costumes, so get ready to get creative as we will be rewarding a few of you with merch for your original costume, both from us and the band of your choice! Henge will be bringing their own merch, so if you're interested in their t-shirts or vinyls, they'll be available at their makeshift booth. After Henge's performance there will be a short special performance by KOSMONAUT just off the main stage, this will last about 30 minutes and the Henge band will take you there in a parade after their performance.
After that the party will start so a little after midnight Breakfest will go in its traditional proper techno style. Overnight, the underground techno to tekno lovers will always come into their own and the afternoon will be more chilled out as usual.
The lineup is headlined by English techno legend COLIN DALE. Colin is one of the true roots of the English techno scene, and since the second half of the eighties when he started playing at local festivals and parties and then from the late nineties when he played on pirate radio Kiss FM he has earned the respect of everyone who matters in the scene. You'll find his name on the first Prodigy LPs in the respect section and that's just the initial list of superlatives. More about Colin later.
Our traditional guests are Mickey Meltdown, Ixy and the rest of the audiotrix crew we started the festival with will surely arrive.
Darc Marc is our next guest and he's a veteran of London Acid parties like the Liberators, Dave the Drummer and co. We really like his production and he will be performing live.
Of course, we have plenty of other names from abroad, but mainly from our domestic technoscene, which we will continue to introduce to you, but we will leave it for later.
But we must not forget that we have prepared top visuals for you, whether in the form of projections and mapping, installations, or the latest technologies of lights and lasers. All this will be under the roof of our chapit built in two halves with a meze in the middle, so the dancefloor will be much more spacious. Even so, it will be ensured that the stage will be sheltered from any inclement weather.
Breakfest traditionally includes our sound from Noise Control Audio on all the stages that will be in the venue.
We are trying to prepare for you a festival that is pushing much further than it has ever been and we really care that you enjoy Breakfest again and take away a beautiful experience that you will not forget. Support us with your visit, we promise you won't regret it
Capacity will be limited to 1500 tickets, and tickets will be on pre-sale for 750kč + fees and on site 999kč for the whole time, then 600kč from Saturday night 21:00 and 300kč for the last night. We know that the price of the festival has jumped up by a few hundred crowns, but unfortunately doing such a festival with all the facilities and many months of work is not possible nowadays. We hope that the normal person will understand this and we promise to do our best for your quality entertainment and pleasure of the eye.
Breakfest 2022 - Artists​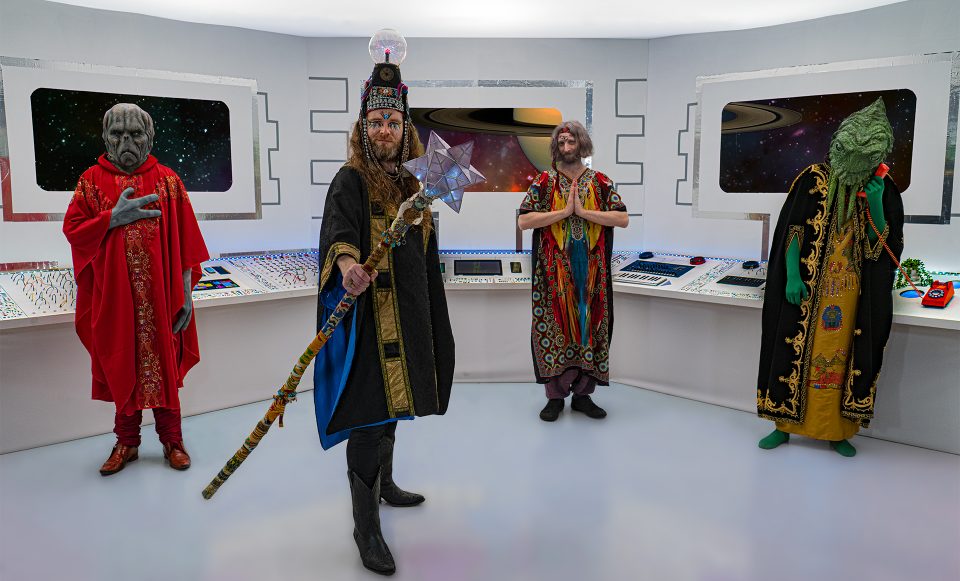 HENGE
We are not from this world. We bring you music from distant planets. We offer this gift for the edification of humankind… so that eventually your species may put an end to war and set up new homes in space. Extra-terrestrial joymongers – HENGE – have been delighting audiences in the UK and Europe since they landed on Planet Earth seven years ago. Their scintillating live performances earned them 'Best Live Act' at the Independent Festival Awards and they have since cemented their reputation with two acclaimed albums, numerous tours and regular main-stage festival appearances. Their music escapes definition, but occupies a space between rave and prog rock that nobody knew existed. It is energetic, subversive and invigoratingly playful, jovially going 'where no one has gone before'. Ultimately, HENGE are spreading a message of hope which leaves audiences feeling amused and uplifted in equal measures.
Colin Dale
To call Colin Dale "legendary" is no over-estimation.......here is a Dj that has been one of London's most cutting edge Djs for over 20 years and still continues to surprise and marvel. Music was always a big part of the Dale family's life......Soul, Reggae, Jazz and Funk.....even before Colin left school friends included Fabio, Grooverider, Dave Angel, Jumping Jack Frost and Bryan Gee........all who went on to be top Djs in their respective scenes. It all began in 1982 when Colin who was then working as a banker in the city of London began to warm up for Hip Hop supremo "Tim Westwood" at the cult Gossips nightclub in Soho playing cuts like Soul Sonic Force, Strafe, Shannon and Donna Summer. In 1985 Colin was one of the key members of the pirate radio station Kiss FM and soon after left banking to pursue a career in music and the "Abstrakt Dance" radio show was born. For 16 years "Abstrakt Dance" was a ground-breaking show which quite simply bought Techno to the masses. Guests on the show included All the UR crew, Hawtin, Angel, Pullen, Garnier, Saunderson, Craig, May, Cox......the list goes on and .. the show was put on the internet in 1993 Colin became a household name in Techno circles Worldwide. It was the first ever Techno show to be transmitted live with visuals and it was revolutionary. It was around this time that Colin teamed up with Brenda Russell and Colin Faver to do the "Deep Space" series of clubs in London which again saw the team take London's Techno scene to new highs. Other club nights that Colin has been involved in include Electric Boogie, Vapour Space, Deep and Jelly. Production wise Colin has recorded for Perfecto on their very first LP, Obsessive, Logic, Sensei, Visitor, Abstrakt Dance, Swag, Laus and Alien Funk amongst others as well as 7 well received mix compilation LPs for various major record labels. (see discography*) As well as being a regular guest at clubs such as Fabric, Rex, Pasha (Buenos Aires) and Love (Brazil) Colin has toured the Worlds clubs extensively.....Japan, China, Russia, Australia and Eastern Europe, U.S.A.........Colin is a favourite the World over. Looking back Colin has played some of the World's best parties.....Dance Valley, Full Moon, Tribal Gathering, Sunrise, Dance Valley, Energy, Love Parade, Automatik @ Rex Club Paris, Rage @ Heaven, Bloc Festival, Glade, Dragon Ball and special guest at Paul Van Dyke's Vandit club and Tresor Club both in Berlin. Fast forward to 2019 and its all systems go...there's the label "Abstrakt Dance records", regular sets at House of Honey, Give Festival, Tek London, Kerfuffle, Sterns Reunion parties, R.I.P, Promised Land, Club Aquarium, and also more Wildlife AM and D.S.T.P Warehouse parties which have been taking London's club land by storm…… There's also lot's of hot new music as well from labels such as Endemic, Forward Education, taMe, Influential House and Evasive record labels amongst others as well as a heavy remix schedule. There's also a sample / loop CD out on Monster Sounds distributed by Loopmasters and lots of future releases planned on Abstrakt Dance records.
Jerome Hill
A cultural leader when it comes to spreading the word, love and appeal of techno music the world over, the UK's Jerome Hill is a living legacy. From running five extraordinary and much-loved record labels - DON'T, Super Rhythm Trax, Bleeper, Hornsey Hardcore & Fat Hop - to decades spent managing record shops and playing illegal raves in London - Jerome Hill is a life dedicated to music. Technically one of the best mixers around, and one of the few to successfully integrate scratching and turntablism into techno and rave - alongside his hip hop, funk and soul sets - Hill's first priority is always the atmosphere and vibe of the room. Revelling in the shared experience by tweaking atmospheres and deftly bouncing between moods, Hill's 'hands on' mixing style motions from dramatic and humourous all the way to obscure and techno-serious thanks to decades of experience behind the decks. Respected as a DJs DJ - and never the diva - Jerome Hill can be spotted deftly balancing a shaky turntable and half-full beer on Trailer TV, to dropping bombs for a booming techno session with FOLD, or sharing the decks with Manni Dee on Rinse FM. Forever keeping hope alive for both punters and artists alike, Jerome Hill's DON'T parties have furthermore reconnected his veteran crowd with a new reach of fans, that despite the ups and downs of modern life, keep the new school raver, old school head and music lover united all the same.
Darc Marc
Darc Marc is a London based techno DJ, producer and live performer known for his unique style of hard-edged techno which has led to a fanbase of followers worldwide. As well as his own material he has worked on collaborations with artists like Chris Liberator and Lenny Dee. Creating many releases such as Happy Birthday LSD, Maximum Minimum Swarfega, Orangey and Evil Murk, G.G. Rides Again and Breakforce that received single of the month in Wax magazine. In 2019 he created a techno monster called Dirty Rocking Bass. Initially released on vinyl on Cluster X, it got great support from artists including Amelie Lens, Dense & Pika, I hate Models, Hector Oaks, D.A.V.E. The Drummer, SPFDJ and Nicole Moudaber who featured it in her Essential Mix on Radio 1 and is re-released Dirty Rocking Bass on her Mood Records imprint and was also voted one of the best tracks of 2019 in Groove magazine in Berlin. All his compositions are made with a combination of classic analogue synths / drum machines / hardware integrated through modern digital gear and has released on many labels such as Cluster, Stay Up Forever, Kaos / Oaks, Mood Records, Gomboc, Cerber, Maximum Minimum and Hard Electronic and his own Pure Noise label. His passion for music is unrivalled and this shows in his explosive live and DJ shows connecting with the crowd through the power of sound. Developing his sound through the underground squat party scene in London has seen him tour the world with his music from the UK to Europe, Canada, Venezuela, Australia, and Brazil, he continues to deliver a stomping performance wherever he goes.
Maskk
Maskk starts in the "Illegal rave scene" around mid '90 in Rome. The arrival of various tribes in Italy was what brought him closer to the Teknivals and Rave circuit. The step from been a raver to be a Dj didn't last long as he then soon started mixing records. In 1998 he is one of the founders of the sound "against" system called Kernel Panik, which it is what will bring him to travel and play all across Europe. Following this, his music takes him to the South American continent, precisely in Argentina and Brasil. Maskk infact, will departs in 2006 with KERNEL PANIK for the epic SOUTH SIDE MISSION which lasted until 2008 and took them around the latin continent organizing festivals and free parties.Soon after, along with mixing records, he starts to play live-sets. His firsts productions, even done on magnetic tapes,(dj set) which are basically music-tapes are dated around the year 2000. Afterwards he will move onto CD-R to then arrive to play his live set and produce his music on many vinyls from 2004, most of them produced by the same Kernel Panik,Hydrophonic records, AUDIOTRIX label with the various works together with Ix-Indamix and made a live productions project with her called DONT PANIK. In the last years he has been playing in many different places, from big rave parties, big festivals, many Socials centers and squats around all the peninsula, to then arrive to play every week in clubs/disco and festivals of many european cities. Not to forget his presence, as a music maker and DJ, to the huge and famous Glastonbury Festival in UK (2010).
Eddie Santini
Eddie Santini has been an integral part of the global techno music family since the mid-1990s. Devoting his life, passion and energy to crafting fine electronic music, he has made his name synonymous with the mastery in the techno genre. Eddie started out his career as a DJ in 1995 collecting and mixing underground techno, tech-house and minimal records, playing 'squat parties' in London. Developing an ear for proper techno music and producing his own material, Eddie has since pursued and perfected a passion that has coursed through his veins for more than 20 years, mastering his craft alongside some of the most prolific names in the industry. Over the years Eddie has released tracks with the support of such renowned artists as Carl Cox, Guy Mcaffer and Umek, frequently touring and headlining underground venues in Europe including the honour of the final set ever played at the closing of iconic club 414. Eddie now resides in Canada where he founded the record label Resilient Records with long-time friend, fellow DJ and producer Matthieu F. His latest endeavour is the Zero Dayz project with collaborator Alex Calver.
Mickey Meltdown
Meltdown Mickey began DJing in 1989 at some of the early UK warehouse parties. As an original member of the Spiral Tribe sound system, he became well known for his distinctive morning sets. Often seeing in the dawn, he smoothed the harder sounds of the night out into the warm, rolling grooves of sunrise. He was also a key player in pushing boundaries ever further and was at the head of the convoy of tank transporters hauling decommissioned Mig fighter jets out of Berlin to make the first inroads into the Czech Republic He has played at a variety of major events and festivals over the last twenty years including Nordik Impakt ,Electrominds + more recently Elements festival in France aswell as big English festivals such as Glastonbury + Boomtown . In 2000 he co-founded Audiotrix, and his influence in sourcing talent and developing artists has been essential to the label's success. Running much of the label's logistics, he helped launch its record shop arm in 2011. Meltdown Mickey's deep, funky sound has gained him international recognition over the past 20 years. Today, he brings a depth of soul to the mix that is both fresh and eternal.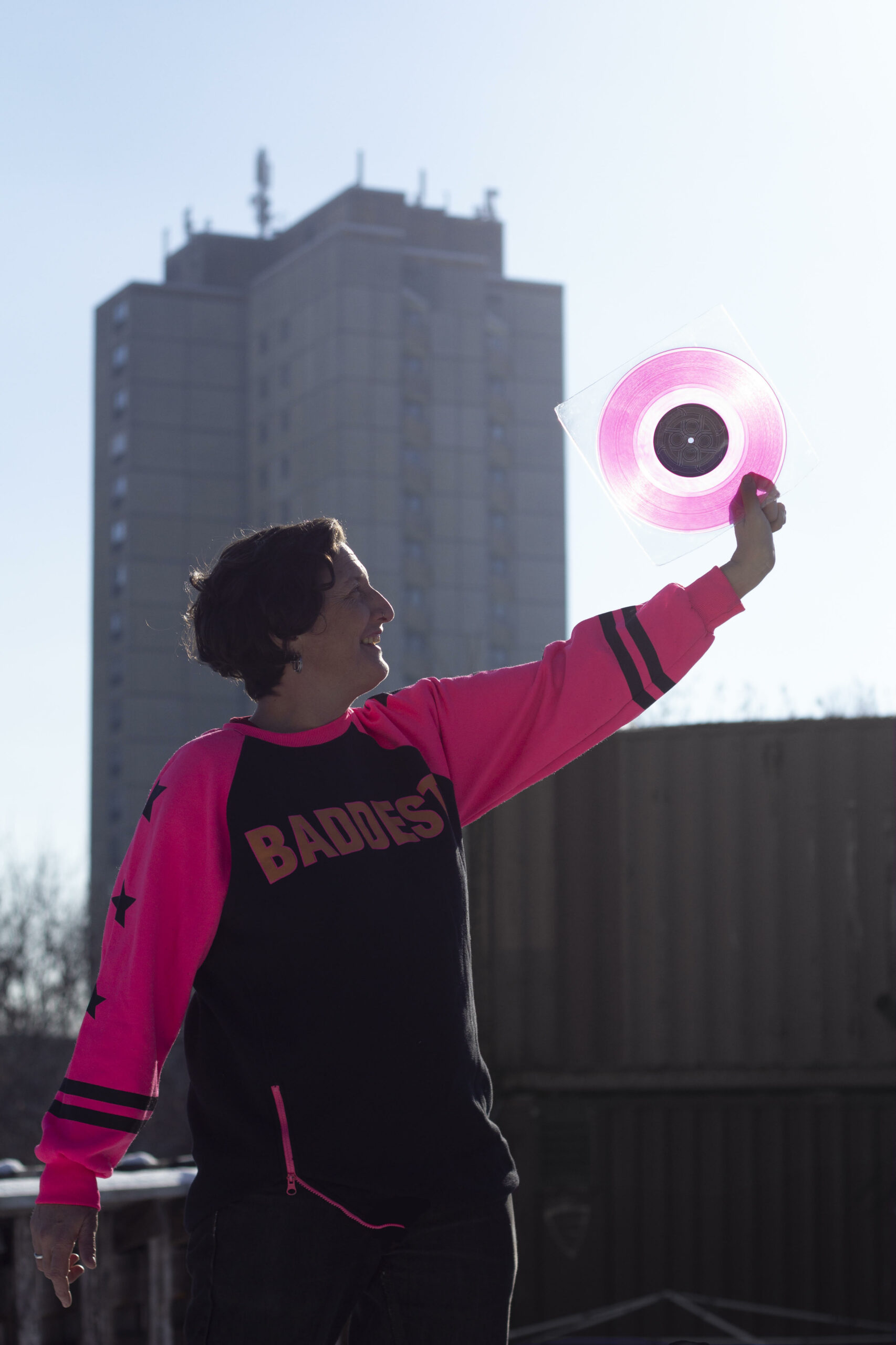 Ixindamix
"Before meeting Spiral Tribe in 1991, Ixindamix lived on the road with a horse and cart and moved across the British countryside with the horse-drawn travellers. Whenever she found a good site for a party she'd give the Spirals a call and the sound system would be magically spirited in. Ixindamix began her musical career in 1992 after leaving the horse-drawn and joining the Spiral's convoy of matt black trucks. Collecting records with an irrepressible energy, she quickly became one of the sound system's central performers. With her DJ sets filling floors week after week, she began honing her synthesiser skills in the sound system's mobile studio. The resulting livesets rapidly became popular in countries all over Europe, and she became well known for her tantalising analogue improvisation and twinkling frequency mischief. Co-founding the Audiotrix record label in 2000, she has steered it to a position of respect and helped break a stream of new artists on the label. Adding an online digital and vinyl shop to Audiotrix in the last two years, she is a pivotal figure in the European scene. Today, Ixindamix plays at international events every weekend while working in the studio through the week. Injecting charisma and sparkling personality into every set, her ability to whip a dancefloor into sheer euphoria has made her highly sought after across the continent. "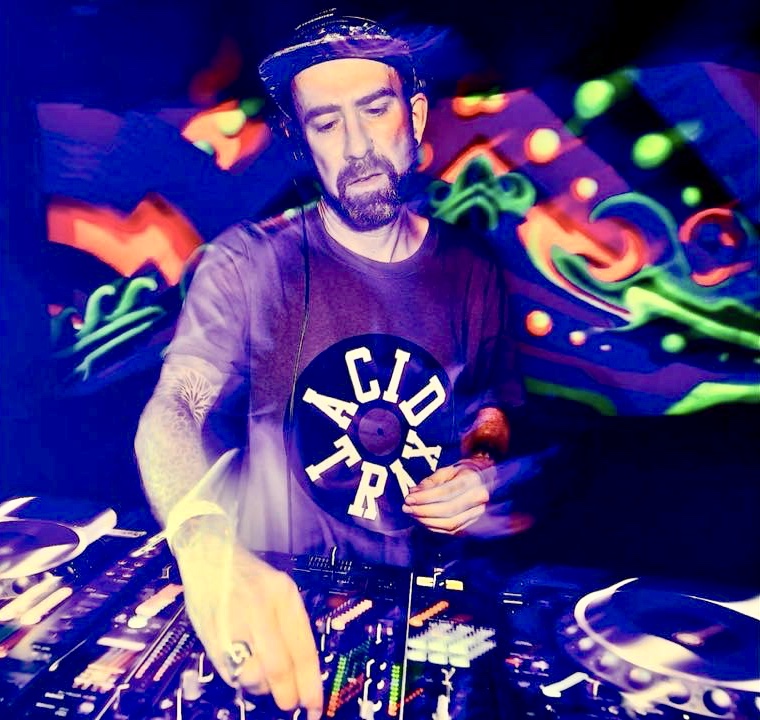 Syber Symon
Syber Symon is a DJ who hails from the London Underground rave scene. Syber's ability to read a crowd is second to none. This talent, combined with his in-depth knowledge of a vast variety of electronic music, makes for some of the most exciting and diverse DJ sets you're likely to hear. He incorporates a staggering array of music, built up through over 25 years of DJ'ing at London underground parties, global gigs and, of course, his passion for great music. He came to London around 1993 & started regularly going out on the weekends to Spiral Tribe, Bedlam & Vox Populi free parties. It was after the Criminal Justice Bill that became law in 1994 that really kick started the underground rave scene to move forwards, not only in London, but across the whole of the UK in rebellion to our restriction of freedom. As a result these parties continued to grow, weekend after weekend, with huge crowds regularly attending, with Dj's & live sets playing the latest rave music on huge loud sound systems. It was here that truly inspired Syber Symon to want to master the skills to Dj himself! Syber began feeding his new found passion, buying vinyl almost every week. He bought from record shops in London, slowly building a collection & then eventually playing his unique blend of acid and hard techno regularly at big warehouse parties with sound systems such as IMMERSION, Manik, Underground Sound, Virus, Kak, Jiba & Out Of Order. It was at the underground parties he met up with Dj Jerome Hill, and ended up working with him in the Camden record shop, Dragon Discs, pushing techno & the latest sound. He then went on to work at top distributors INTERGROOVE LTD for 6 years working with many diverse labels, from techno to breaks. Syber Symon has releases on labels such as 99.9, INFECTED, RAW, HYDRAULIX & MUTATE TO SURVIVE, where he has worked with Ant (Chicago Loop), Geezer, D.A.V.E The Drummer & Patrix & Sterling Moss. Moving onwards to the present day, Sy plays out regularly at club nights & festivals in London, UK & Europe. Syber Symon has played in Europe for Teknivals since the mid 90's such as the Czech-Tek & also for the Breakfast festival, Acid Techno Family, Step Evolution & also Prague's best known club, Cross Club.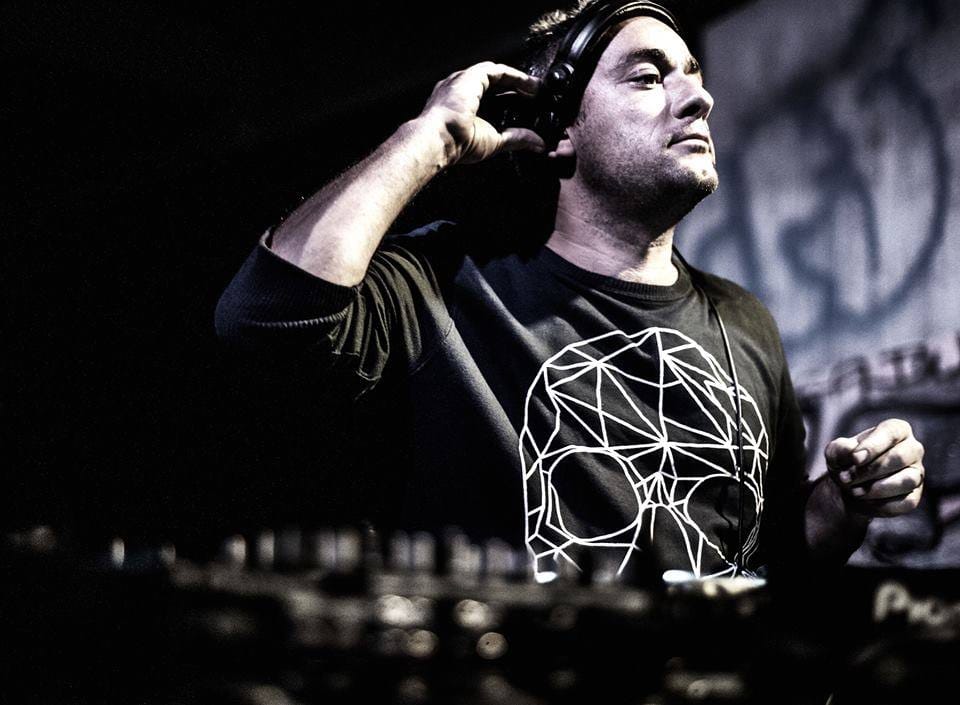 Dj Konix
Konix-Doublscotch-Greenblood: Baptised by frequency on the dancefloors of the early 1990's, DJ Konix began his musical journey in front of the sound system. Developing an intuitive feel for groove from the heart of the dancefloor, he harnessed his instincts into early DJ sets that radiated a magnetic energy. Honing a signature sound where throbbing warehouse meets sun soaked beaches, he rapidly became a highly sought after vibe generator in both top clubs and underground parties Fusing deep techno with sunshine house, tropical flourishes, abstract sweeps and a pumping spirit, Konix has set dancefloors ablaze from Ibiza to Bogota. Bringing the grooves, the rolling funk and the free flow good times, Konix travels internationally to play at clubs, parties, and festivals while 2015 is gearing up for the launch of his new Green Blood project with Jedsa Soundorom. Watch this space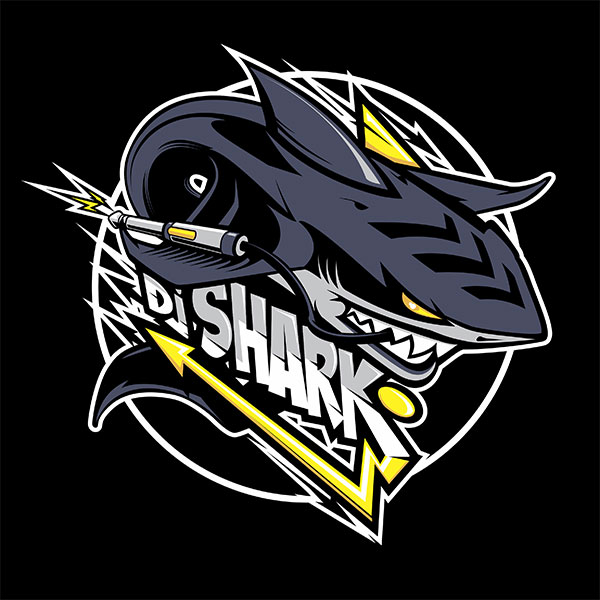 Dj SHARK (TIKAL SOUND RECORD , EKLECTIK LAB)
If there is a music virus, it is certain that Xavier ORI (Aka Dj SHARK) caught it very young. This guitar enthusiast quickly broadened his musical culture by practicing the drums and playing the accordion with his father from the age of 13. Coming from the underground scene and active member of the famous Crew of artists "NONEM" with international fame. He has been fighting with passion and determination for electronic music and Techno culture for more than 20 years. After having scoured almost all the countries of Europe, Shark immersed himself in more distant cultures such as Africa, Latin America and more recently Asia. During his career, the artist has collaborated with the biggest names in the industry such as SP23, the METEK Sound System , OQP , Mental Resistance, the famous HERETIK, and even Kraken. His productions range from DRUM & BASS to TEKNO, they are the mirror of this eclecticism that has built him over time. Humble and atypical Shark is a sound craftsman, both a fine technician and an exciting musician Very eclectic and always daring in his artistic choices, Shark has now become an essential artist, much in demand on the international underground scene. Authentic "cake collector", it is no coincidence that he shared the stage during his career with Woody Mc Bride, Aphrodite,Sven Vath,Nina Kraviz, Mc Junior Red, Total Sciences, Mike Spirit, Funk Effekt, Elisa Do Brazil, La P'tite Fumée, Dj Pierre, Nakadia and many more. Today, the artist focuses on production and events, while supporting several collectives and artists from the South of France, where he was born. A different artist, who will not leave you indifferent! INFO: Soundcloud: https://soundcloud.com/dj-shark-7 Mixcloud: www.mixcloud.com/dj-shark-utf/ Facebook: www.facebook.com/UTFshark/ Instagram: shark nonem
Z-Aires
Dj Z-Aires play from records from year 1995. One of the founders Czech underground techno scene. organisator of many underground festivals and Czechtek festivals in 1997 and 1998. Styles: Techno - electro - acid house - deep house - tekhouse - acid techno - detroit - chicago -hardtechno - breakbeat - ragga jungle & dnb - reggae - ragga - hip hop. VINYL RECORD LOVER & COLLECTOR !!! Founder and promoter of Mayapur sound system, festival Breakfest, Full Vibes Festival, Goodtown Festival and Mayapur Pokojíček warehouse club in Prague. Play with lot of big name dj's from underground and commercial scene around all Europe. Dj on Festivals: Glastonbury, Let it Roll, Tribes Gathering, O2, Breakfest and many many more. .... Noise control audio rental company and sound engineer. BOOKING : martin.mayapur@gmail.com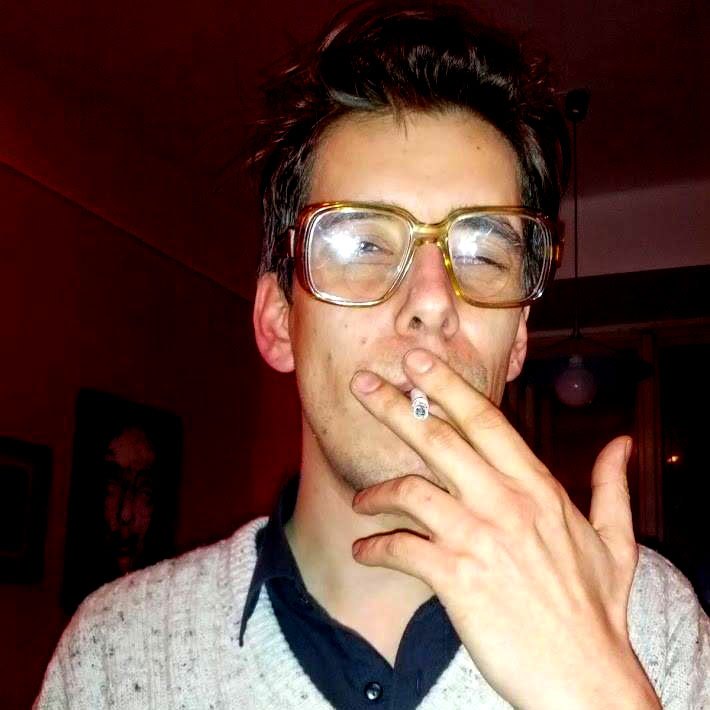 DJ and music producer. He started playing in Prague in the early 90's (ROXY, Cross Club, Akropolis Palace, 007 Strahov Club, Punto Azul .. and many others ..), During his travels abroad he worked at various dance music festivals (MAGNETIK electronik festival - Italy , VOLCANIK fort medoc - France, etc.) From CZ festivals then SÁZAVA fest, Open Air Field, SoundFeer music festival, FullVibes festival, BreakFest music festival. He played at many club events in Berlin and Vienna. He specializes in various musical styles from chill-out / downtempo, disco, funk, jazz, breakbeat to dance music deep-house, house, techno, freetechno, drum n bass, etc. It is part of the legendary sound system CIRKUS ALIEN, which organizes dance parties since 1995. He released several vinyl records with his work, for example under the label Mr Cucumber records in 1998 together with Ohm Squre or Wubble-U. He is the founder of freetekno liveact Psychospores.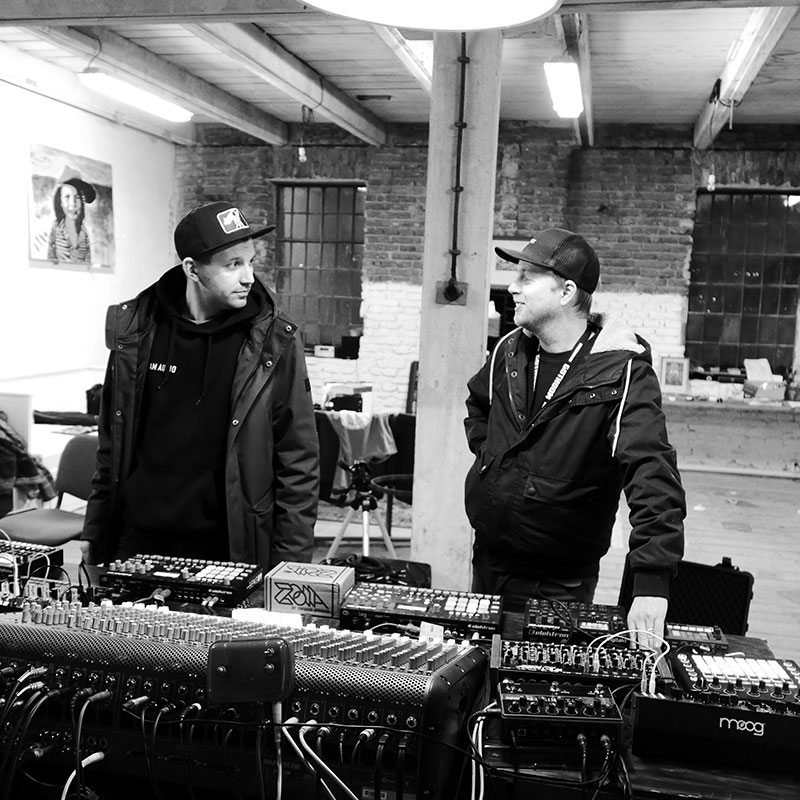 Adam Vandal and TMH Tranzit
Embrace the new combined liveset of Adam Vandal and TMH Tranzit, which contains the finest of their iconic czech mental tribe productions. The experienced duo does a bang up job with releasing on their home label DCT records, whilst their new joined performance tells a story through catchy leads, banging percussions and deep cerebral soundscapes. Adam Vandal a TMH Tranzit se rozhodli propojit své stroje a tento rok poprvé představují svůj nový kombinovaný liveset nasáknutý typickým českým psychedelickým mental-tribe zvukem. Toto zkušené duo již nějaký čas neúnavně zásobuje tuzemskou i evropskou scénu šťavnatými tracky nejen na vlastním labelu DCT records a svými sety podnikají výpravy do hlubokých mozkových závitů a směle se řadí do toho nejlepšího co česká scéna může nabídnout.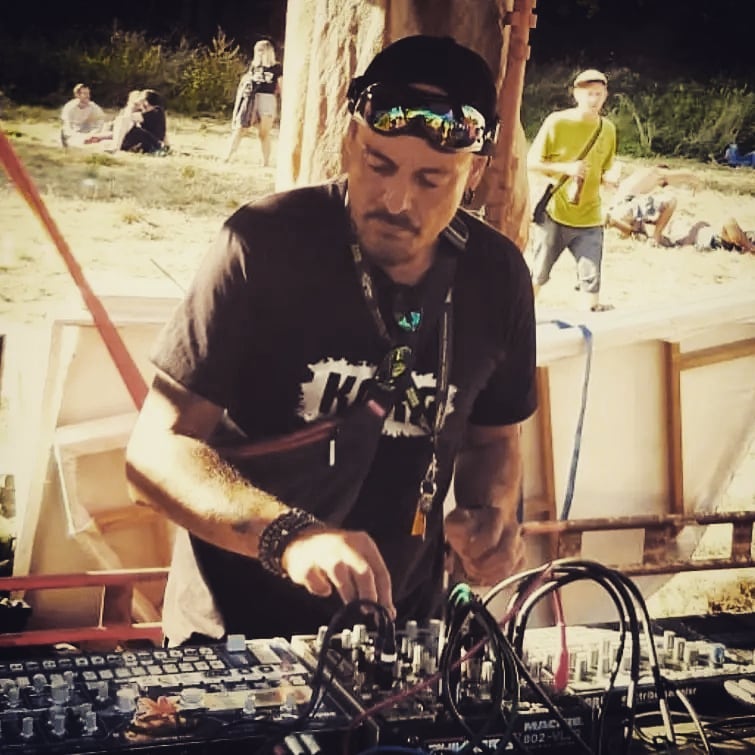 French live performer and producer since 1996 , Raver in the late 1980s and early 1990s and also pioneer of the freetekno scene with Spiral Tribe, Cirkus Alien, Heretik system in the early 90's. He brought the French tekno scene all over Europe and away like in Japan, USA, Canada, North Africa, Israel,with about +/- 1200 performances since the beginning of his career. As a producer,he made more than 60 vinyls and CDs, more than 300 tracks, published by labels such as Le Diable Au Corps, WAR, Audiogenic, Ballistic, Astrofonik, TNL, Kaotik, FSL, Tekita, Peur Bleue, Fullbass, Kronic, U238, Obscur ... in several different styles (techno hardtechno tekno hardtek tribe acidcore raggatek tribecore frenchcore and hardcore). His current liveset is a travel crossover mental tekno ,tribe , acidcore and industrial reminiscences.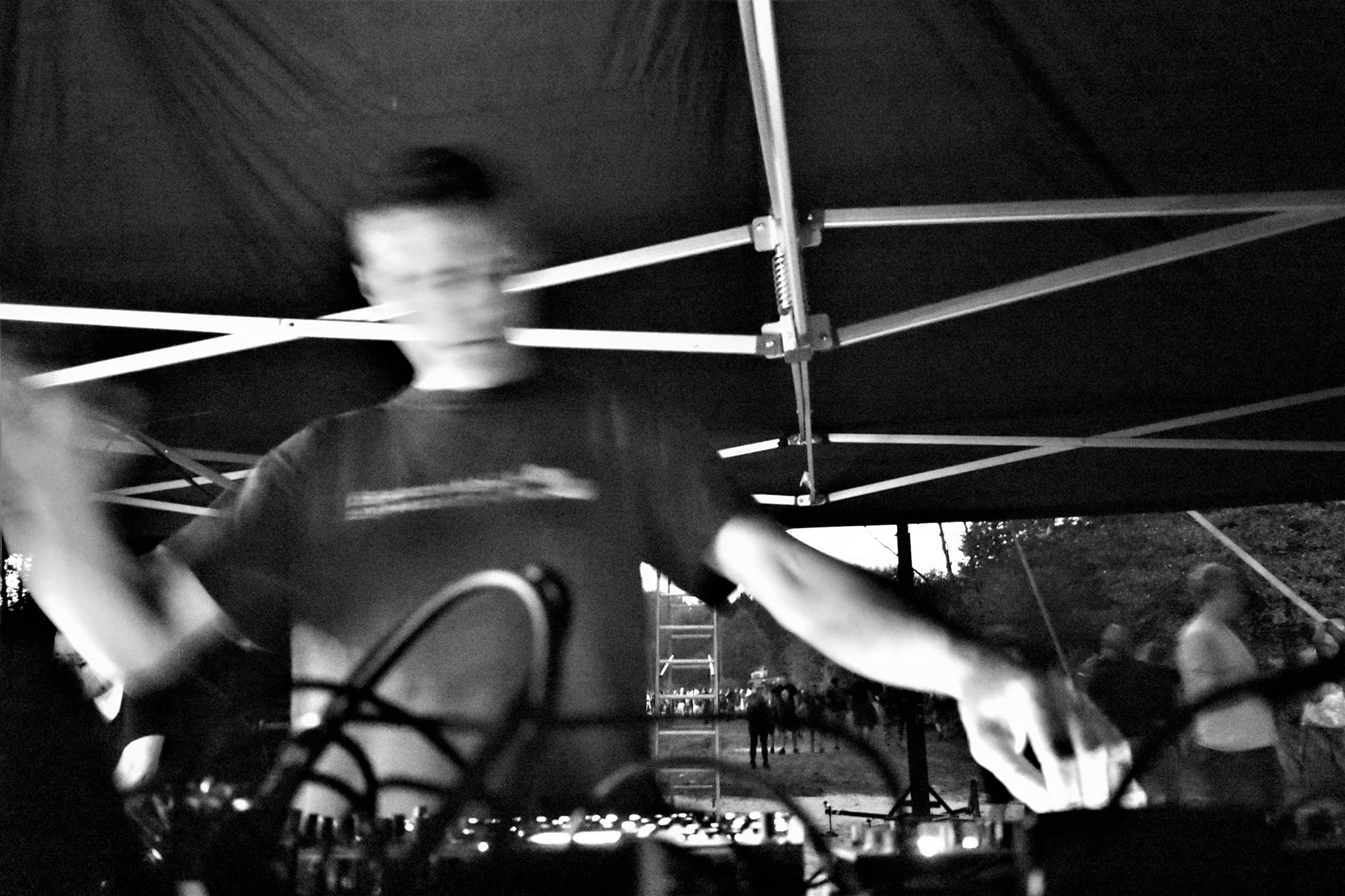 Midirama
Midirama is music production and liveset project of Cirkus Alien dj Alert aka DisladiS. His inspiration comes mainly from the freeparty and punk scenes, as well as many other styles. You can find his releases at Apex recordings, Groove Cuts, Kiosek records and Fatal Noise records. His Breakfest festival techno liveset gonna be full of rumbles, crashes, booms, bangs and dystopic flavors.
Tráva
DJ Trava has begun with profesional djing in 1995 and became a resident of legendary club Bunkr. From the year 1996 he moved into the most popular czech club called ROXY where he playes as a resident from the beginning. In 1999 there was the best clubbing night in Czech Republic called SHAKE also in the club ROXY. In 1997 he produced a month regular night called MIX. The MIX night in ROXY has been continual till now. This party was awarded as a best party of the year 2000. Since 1997 DJ Trava is one of the two members and a composers of the project SIGNIFICANT OTHER. At the beginning of the year 2001 SIGNIFICANT OTHER produced its first album called MONGO.LOVE. Since 2004 he's been resident DJ of the club Radost FX and Mecca in Prague. One of DJ Trava's track was a part of the Cafe del Mar compilation. DJ Trava is owner of the label Lex Record.
ElectRyke live vole
The story of this creature began the day he was struck by lightning. That day his body vibrations were twitching at the right pace and rhythm. The awakened power of electricity controlled every cell, blood and muscle. This energy is being carried through to this day. And that's what you can hear at ELECTRyke live. Watch out for electrifying discharge!
Mystic Sky
-born in a fast world to play slow electronic music- Mystic Sky is more about slow, deep and psychadelic face of electronics music. In his dj sets there are many tribal-afro elements, which reminiscent shamanic sounds of distant worlds. sometimes you can also hear downtempo or slow hypno techno in his sets. In a relatively short time, Mystic Sky has gained wider attention from the people around and his gigs are growing now. This May, he will play an intro set in Prague before concert of czech singer Monika Načeva, but especially he will perform on Friday at BreakFest before the band Henge so he will open the main stage of the whole festival.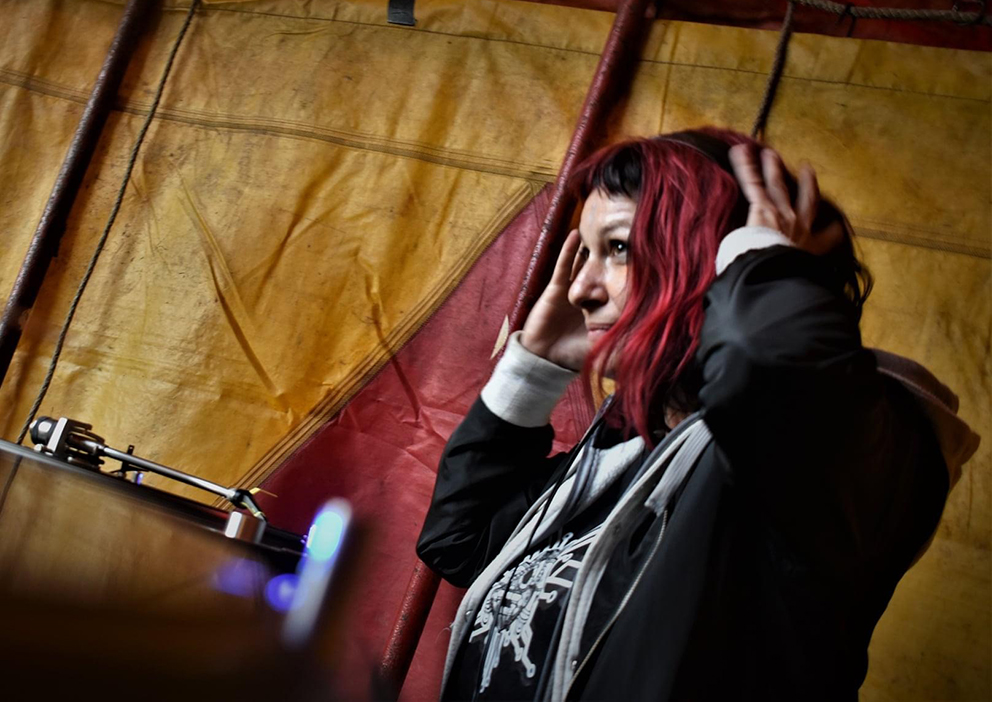 Aala
Aala is originally from Prague and started as a dj on freeparties in 2000. She still plays strictly from vinyls and she always loved to play together with many different sound systems and friends. Her music spectrum is mostly techno, acid and breakbeat. She doesn't record her music on parties, she believes in a magic moment "here&now", that everybody on the dancefloor is a part of it and together with the atmosphere creates her set.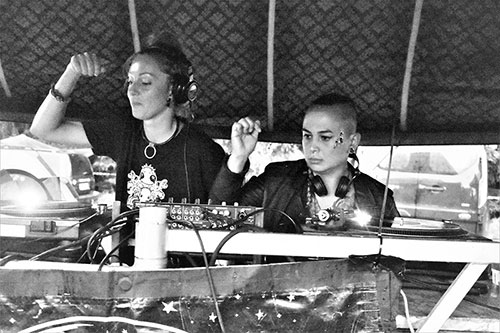 RAVE on Sistaz
RAVE on Sistaz is a collective of female artists. You can experience this year set of two members of this crew at the Breakfest festival. You sent Raving Zebra will take you to a typical London squat party with her refined vinyl selection, dynamic presentation and elegant technice. She likes to combine older acid techno production with new hard techno. Her mixes are a guarantee of dance and she tells a strong story with the help of hard rhythmic elements, uncompromising bass lines and strong motifs in a balanced final composition. After her five-year stay in the UK, she returned to the Czech Republic in 2019, and her determination and enthusiasm pushed her ever-increasing skills with turntables. He quickly connects naturally with the local electronic subculture and soon performs at numerous freeparties, festivals and club events. At present, in addition to playing, he is increasingly involved in promotional activities. Another crucial thing that comes with her is the RAVE on Sistaz collective. The aim of this project is to promote contemporary artists and support new talents, mainly through loud parties, podcasts and sets. You sent Deilla entered the world of free parties and the techno subculture for the first time in 2003. She spent several years dancing in front of the speakers until a crucial moment came. She became a member of STB sound crew. Not long ago, she began to realize that she wanted to be part of the culture she was fascinated by. Motivated by her sound family, she gradually took her place behind the turntables and began to learn the technique of mixing vinyl records. The years spent at the parties shaped Deilla's selection of vinyls. You can hear a diverse range of genres, which will playfully guide you in her set. Club techno alternates with hard techno combined with harder and darker styles such as mental, acid core and tribe. In 2020, after a mutual meeting, she met the RAVING zebra, and together they form a project, which they constantly move and shape further. Currently, Deilla is an active member of the RAVE on Sistaz collective, which brings together female artists in the techno subculture. Photo BOO SHOOT